The Paddock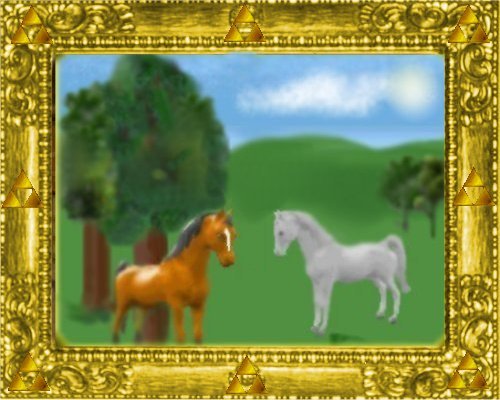 | | | |
| --- | --- | --- |
| | You stand on the fence and look into the paddock. The two horses nearby particulary catch your eye - a majestic bay stallion and a graceful grey mare. They belong to Link, Hyrule's destined hero and Princess Zelda. The stallion is called Carefree and the mare is called Moonmist. As you pet Carefree, you notice a scroll on the ground within arm's reach. What will you do? | |





Go back | Go inside the Castle | Pick up the Scroll





This is an UNOFFICIAL site and is in no way supported by Nintendo. The Legend of Zelda™, Link, Princess Zelda, Ganon and other related characters belong to Nintendo. The images and information on these pages are purely for entertainment value only. All artwork was created by Juliet A. Singleton, and may not be reproduced, with the artist's permission.

This page was created by Juliet A. Singleton © 1998-2008. All rights reserved.