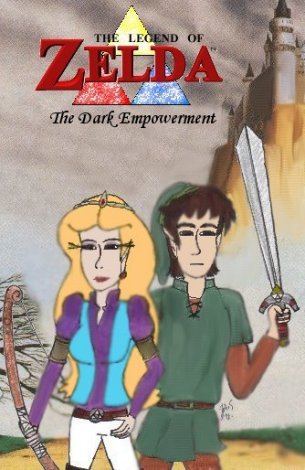 Things are going wrong in Hyrule. First of all, people called the Communion led a revolt against the Royal Family. In an effort to maintain the peace, the King stated that his daughter Zelda would marry the Communion Leader, Kain. The Princess was not happy with the idea.
Zelda and Link wanted to get away for a while, so visited some friends at Valour Hold. While they were there, something strange happened to their magical powers. Ganon was not behind it. So who was?
Impa suspects Kain. Zelda and Link suspect his Communion are out to destroy them both. Then Kain suddenly hands over the Triforce of Power to the King. How did he get it from Ganon?
Little by little, everyone begins to fall under Kain's spell. The King makes him Head Advisor, much to Link and Zelda's dismay. No-one seems to believe them that Kain isn't really how he seems...