---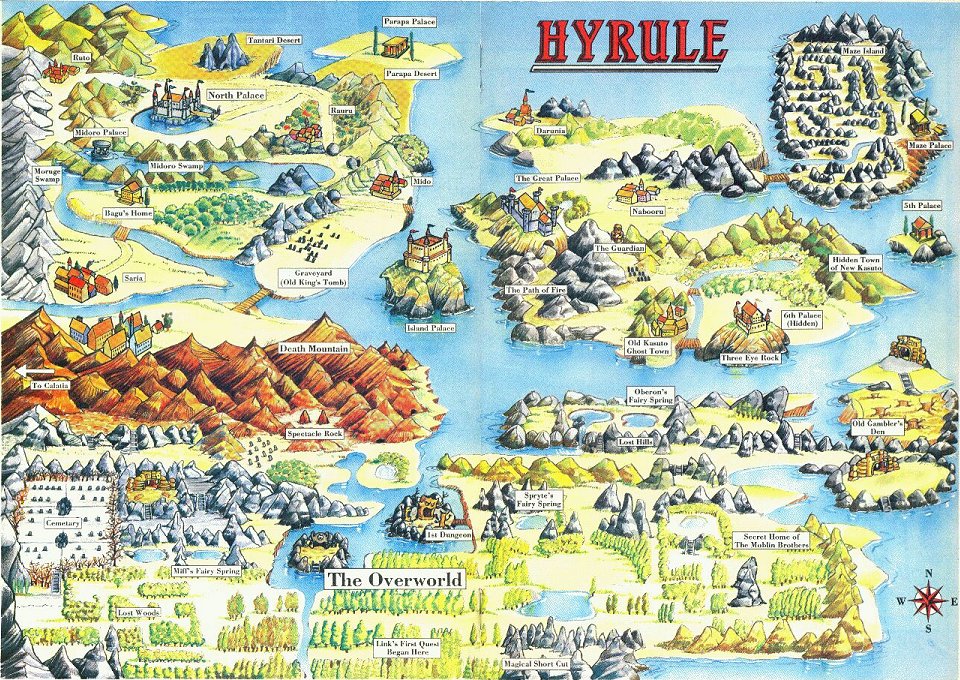 This is a complete map of the actual Hyrule from Zelda 1 and 2. It was kindly submitted to me by Arthur Hoffert and was orignally scanned by Josh Minar from one of the old Zelda Valiant comics. As you can see, the world was extremely vast... much better than the one from the more recent games! There's lots of familiar places, and every important location is listed, so have fun remembering them all! If you'd like to view a large version, simply click on the map and it will open it up in a separate window.

Go Back

This is an UNOFFICIAL site and is in no way supported by Nintendo. The Legend of Zelda™, Link, Princess Zelda, Ganon and other related characters belong to Nintendo. The images and information on these pages are purely for entertainment value only.
This page was created by Juliet A. Singleton © 2000-2008. All rights reserved.